Services at North Jersey Chiropractic Rehabilitation Center: An Integrated Approach
At North Jersey Chiropractic Rehabilitation, we treat a broad range of spinal conditions and injuries, including headaches, sciatica, herniated discs, nerve compression, cervical sprains, whiplash and much more. Our goal is to develop a holistic treatment plan to relieve pain and ensure good health. From spinal adjustments and physical therapy to nutritional counseling and myofascial release, we integrate services to accelerate the healing process. It's a multi-faceted approach that works in sync with each other. The spine is a complex and sophisticated network of nerves, ligaments, tendons and bones. Our chiropractic adjustments help move all of its components into proper alignment. We welcome chiropractic and physical therapy patients from Pompton Lakes, Wayne, Oakland and the surrounding Northern New Jersey areas.
Physical Therapy in Pompton Lakes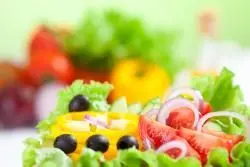 Our Pompton Lakes physical therapist, Dr. John De Hoyos collaborates with our chiropractors to develop a physical therapy plan. He focuses on corrective exercises to strengthen muscles and increase function. Each patient is given a corrective exercise regime that they can do at home. Targeted corrective exercises are effective for many types of pain, including neck pain and back pain, as it focuses on the muscles and tissues that are being used in the wrong manner. Patients are also given lifestyle advice with regard to what activities to participate in and what activities not to engage in. Myofascial release is a type of massage and muscular therapy that helps the body heal and achieve good health. The massage is tailored to your specific condition. The benefits of myofascial release include relaxation of muscles, reduced inflammation, increase in range of motion, immune system boost, increased blood flow and reduced pain and spasms.
Chiropractic Techniques: The Best One for You
At North Jersey Chiropractic Rehabilitation Center, our knowledgeable and experienced chiropractor, Dr. Ray DeFelice implement the best chiropractic technique for your age and specific condition. We will take a full case history and X-rays to determine if you're a good candidate for the Diversified technique. With this technique, a specific thrust is administered. The energy delivered during this method may produce a popping sound. The sound is cause by a shift of fluids and gas in the joint. The Activator method is ideal for babies and geriatrics. It works well for neck pain, back pain and chronic headaches. With the Activator technique, a hand-held instrument is used to send a mild impulse to the spine. The Flexion-Distraction method helps relieve disc compression and nerve pressure.
Contact Your Pompton Lakes Chiropractor Today!
If you're suffering in pain, give us a call. We'll get you on the path to wellness. Your Pompton Lakes chiropractor cares about your well being. Our knowledgeable North Jersey Chiropractic doctors offers beneficial care to bring you back to complete health. Contact us today to make an appointment at (973) 835-6669!