The Benefits of Chiropractic Care: Evidence Based Studies
One of the best things about chiropractic care is that it's a drug-free and non-invasive method for healing naturally. The basic principle of chiropractic centers on the belief that the body has the ability to heal itself. Chiropractors help create an environment to facilitate healing. Since the nervous system controls every cell and organ, they focus attention of spinal health and help the spine readjust into proper alignment. There is also evidenced-based research that attests to the benefits of chiropractic care. According to a published clinical trial in the European Spine Journal, chiropractic adjustments had the highest success rate in treating sciatica when compared to other treatment methods. A study published in the British Medical Journal that those with neck pain had faster recovery with chiropractic care than general practitioner care. The Journal of Manipulative and Physiological Therapeutics published a study that revealed patients with chronic low-back pain showed greater improvement than patients treated by family physicians. Over 230 peer-reviewed articles reference the fact that chiropractic care helps prevent and ease headaches, including tension, cluster and migraine.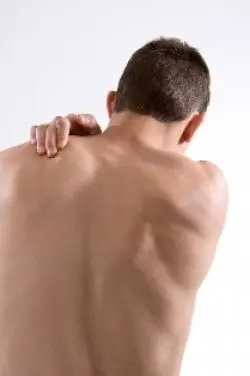 Overall, studies have shown that chiropractic care boosts the immune system, increases energy level, reduces inflammation, increases mental clarity, relieves muscle tension and enhances pulmonary function. This is way many professional athletes receive regular chiropractic care. Other conditions that chiropractic care has proven effective for include high blood pressure, neurological conditions, colic and ear infections.
North Jersey Chiropractic Rehabilitation: Effective Chiropractic Care
At North Jersey Chiropractic Rehabilitation, we've successfully treated many conditions, including sports injuries, auto accident injuries, such as whiplash, back pain, joint pain, herniated discs and more. We combine spinal adjustments with physical therapy to enhance healing and relieve pain. Depending on your condition, we may use different spinal adjustment techniques. The Diversified technique is a high-velocity, low-amplitude thrust over joints to restore joints to their proper position. It helps relieve pain and increase range of motion. The Activator spinal mobilization technique used a manual tool that is hand-held and spring load. It delivers a low-force impulse that helps adjust the spine and joints. This technique works well with those who have medical conditions, such as osteoporosis. The Flexion-distraction technique is a decompressive method. It's a gentle adjustment that applies a stretch to the lower spine in a series of movement. It's effective for those with compressive lesions and disc damage.
Physical therapy is the ideal adjunct treatment with spinal manipulation. Our certified physical therapist develops an individualized treatment to meet your unique needs. Treatment typically includes the use of specialized equipment to increase mobility, exercises, hands-on therapy and stretching maneuvers.
If you're in pain from a medical condition, sports injury, auto accident injury or workplace injury, turn to North Jersey Chiropractic Rehabilitation for effective chiropractic care. We're here to get you on the path to healing and wellness. Call us today to schedule an appointment at (973) 835-6669 today!